Description
Merging TECHNOLOGIES horus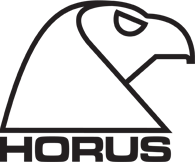 The potential of moving audio and video infrastructure to an IP world is becoming a reality with standards and many products becoming available. Merging Technologies has been supporting and developing Audio over IP products since 2012. Horus is the product that introduced the power and simplicity that can be achieved once networking is incorporated into a product. Today, Horus remains a market leader by providing astounding audio quality with unrivaled connectivity. It can slot effortlessly into a legacy studio and instantly upgrade the quality and productivity.
HORUS IS A NETWORKED AUDIO INTERFACE
Horus is one of the world's most sonically transparent Mic Pre's. Horus is also one of the most phenomenal AD/DA boxes on the market.
Horus could very well be the ultimate answer to anyone wanting Analog/AES/MADI inter-connectivity in the room they work in. It is a revolution in "bang for buck" technology and has become one of the defacto audio I/O devices for the media industries…
But in reality Horus is much, much more:
Using RAVENNA technology, Horus brings the possibility to interconnect your entire facility using nothing more than a standard RJ45 connector. Once in RAVENNA mode, the Horus box simply becomes a node on a network, one that can be instantly called to be an input, an output, or a combination of both. Whether you are in broadcast, TV and film, mastering, studio or live music recording, live events, theatres, museums, cruise ships, or any industry where you need audio to get from A to B (or A to B and C, or C to A and part of D, E, and F!).
Using standard network connections, switches and connectors, Horus and other RAVENNA-enabled devices can be placed on a network and interconnected. Horus is fully AES67 compatible so you are able to connect to many devices regardless of the originating network protocol.
The modular design of Horus allows you to buy what you need or can afford. You can always add to it later or even change your mind. In addition to the choice of analog I/O modules you can always use one slot for the PT64 option for Pro Tools HD™ users.
The MADI capacity can be extended to 128 I/O by adding an additional expansion card without taking one of your 6 I/O slots.
Base Unit – Hardwired Features
Digital I/O
64 MADI I/O (Coaxial & Optical)
24 AES/EBU I/O (D-SUB)
RAVENNA / AES67 (RJ45)
Word Clock I/O
Synchronization I/O
Sample Rate support
44.1 – 384 kHz PCM
DXD and DSD64/128/256
User Interface
Remote control over LAN (CAT5E/CAT6)
Direct access on unit with touch screen
Redundant Power Options:
Optional redundant power supply for failsafe use.
*Mandatory when using more than 3xAD8D/AD8DP in a single unit due to increased power consumption*
6 Option slots that fit any combo of:
1 MADI option slot for:
additional 64 I/O MADI coaxial/optical (MADM/MADS)
Note: P and "non-P" cards (Premium and Standard) can be mixed in the same unit
The biggest advantage of a networked environment is that you are freed from the point to point limitations of legacy digital connections. Horus has been designed so that any input can be routed to any amount of outputs as required at the same time. The network can be easily managed and monitored using ANEMAN or there are comprehensive routing pages accessible both locally on the touchscreen and by remote access using a standard web browser; Horus is your answer to signal flow management in your studio.
Completely Controlled Over LAN
Horus comes with a web-browser based control interface allowing any web-enabled device to access all the parameters of each unit over the network. ANEMAN can easily manage AoIP networks of any size.
RAVENNA / AES67 For ANY Workstation